Clean beauty essentials
Custom Solutions for Your
Skin's Unique Needs
With INNOX, beauty isn't just surface-deep - it's science-deep.
Our range of products are designed with deep research, uncompromising quality, and environmental responsibility, truly setting the benchmark for next-generation hair and skin care
Clean beauty made easy
Explore The Latest clean beauty essentials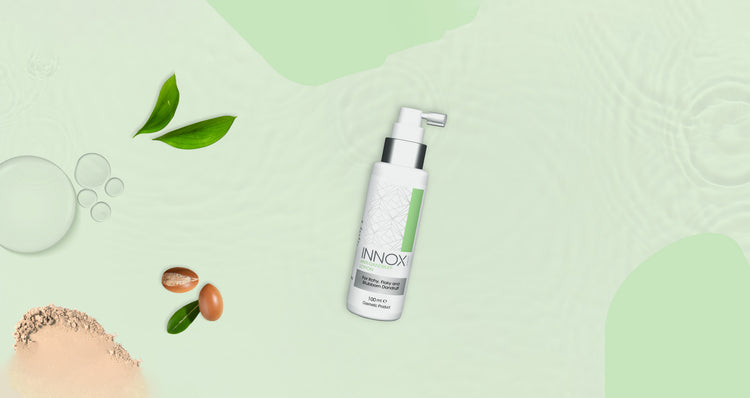 Featured product
Flake No More:
Win Against Dandruff!
The most powerful and effective solution
for stubborn dandruff.
My hair savior!
" Innox Hair Mask is my secret to silky, frizz-free hair! It moisturizes without weighing hair down and tames frizz amazingly. Plus, my hair breakage has reduced drastically. It also nourishes my scalp, and the shine it adds is glorious. This mask is my little secret to ageless, fabulous hair!! "
Amiracle in a bottle!
" Innox Spray is a hair miracle in a bottle! Its nourishing formula revitalized my scalp and boosted my hair growth noticeably. My hair now feels denser and healthier. What's more? It even helped combat my genetic baldness! It's effective against androgenetic alopecia and telogen effluvium. A true hair-loss solution! "
Brought my confidence back!
" My face and body scars, all gone. I was shy and used makeup to conceal my scars but not anymore, now no need. Acne scars, surgery scars, stretch marks, all clear. Even hard keloids and hypertrophic scars, they fade! My skin now very clear, I feel much happy. Innox Cream is magic! "
Surprising results!
" I has a very stubborn dandruff, but now it is a thing of the past. It's remarkable how Innox anti-dandruff lotion is keeping my scalp and hair just right - not too oily, not too dry. Absolutely thrilled with the results!"